HUNTS:
Black Hawaiian Ram Hunts
TIOGA Guided Black Hawaiian Ram Hunts
Undoubtedly, the Black Hawaiian ram is a rare and highly sought after trophy for hunters. For over 40 years, the expert guides at Tioga Boar Ranch have helped countless hunters bring home an unforgettable trophy following their black Hawaiian hunting trip.
Interestingly enough, experts are not completely sure where black Hawaiians originated from, though the two prevailing thoughts are they are a cross between black hair sheep and mouflons, or they are a Barbados ram with a red color gene.
Nevertheless, they're a beautiful animal, featuring a striking black coat and distinct horns that make for a great trophy. That thick coat allows them to survive cold winters and rocky, hilly areas. Meanwhile, the horns are typically relegated to males, and can grow up to for 40'' long! Males tend to weight up to 150 pounds, whereas females are about half the size.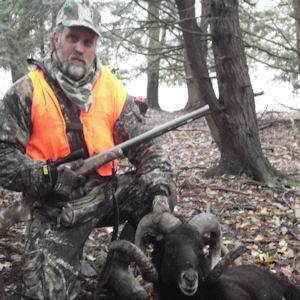 Reasons to Take a Black Hawaiian Ram Hunt at Tioga Ranch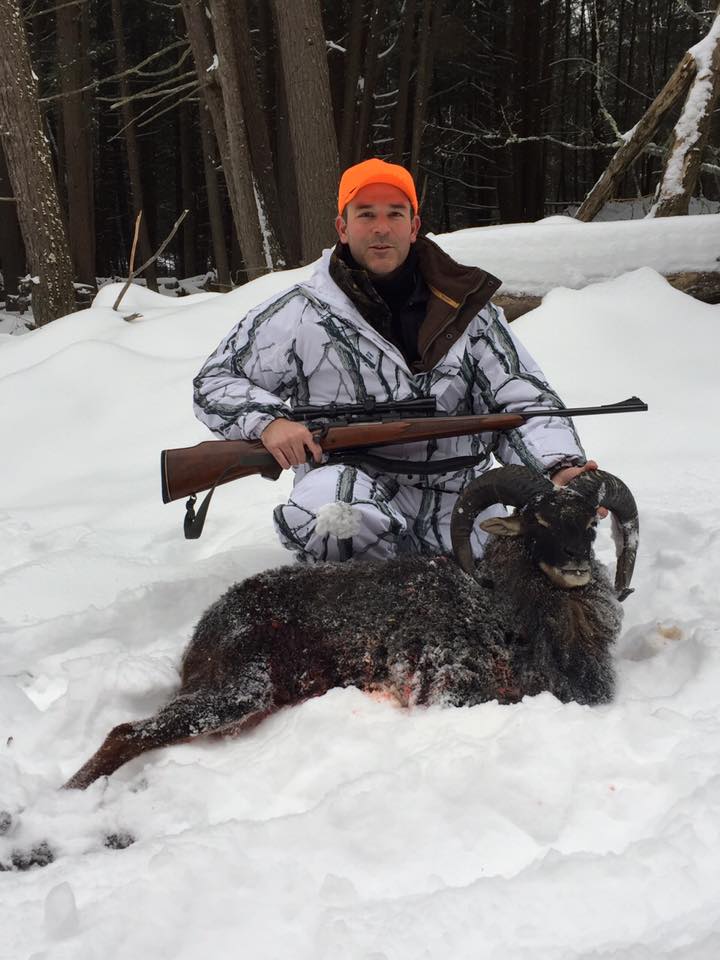 Our hunting guides have decades of combined experience. With our experience, we will help you stalk and find these beautiful and unique creatures. Notably, black Hawaiian rams are renowned for having amazing instincts and for their herding ability; as such, their agility makes for a challenging and memorable hunt…and their robust, tightly curled or flared horns make for enviable prize. Notably, our hunters have taken home trophy black Hawaiian ram horns that range between ¾ curl, a full curl or more.
Our hunters can use nearly any type of weapon on our guided hunts, including rifles, shotguns, muzzleloaders, pistols, bows and more. You should go with whatever works best for you, and if you need help selecting the right weapon, we can provide you with the tips and guidance you need to have a successful hunt. Typically, a guided black Hawaiian hunt lasts one to two days.
We Offer Lodging and Butchering Services Too!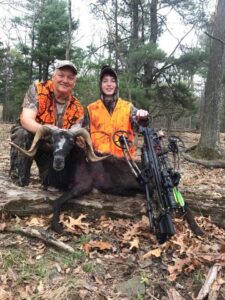 Many of the hunters we host stay at our comfortable and convenient hunting lodge. We'll make you feel right at home, and it costs just $120 a night per person, and it included a delicious, home cooked breakfast, lunch and dinner. In addition, to our amazing hunts, we're also known for our great hospitality too!
What's more, we can also skin and butcher the meat of the ram you reel in for just a $185 fee. We will provide you with the cuts you want, including steaks, chops, spare ribs, roasts and more. Please note, we also vacuum seal the meat for you; all you need to bring is a cooler. We recommend bringing one 64 quarts or larger.
And Affordable Pricing for Guided Black Hawaiian Ram Hunts!
Check out the rates for our black Hawaiian Ram hunts, which includes your expert hunting guide and field dressing:
$900-$1,000 for ¾ Curled Rams
$1,000-$1,500 for Full Curled Rams (the most common ones we hunt)
$1,500 – $2,000 for Larger 1-1/4 Curled Rams
1-1 ½ Curled Rams and Larger Rams Run between $2,000-$4,000
You Can Book a Guided Black Hawaiian Ram Hunt Today!
We offer Black Hawaiian Ram hunts and exotic hunting trips at our ranch in Pennsylvania year round. If you would like to learn more about the benefits of taking a black Hawaiian ram hunt at Tioga Ranch, or would like to reserve specific dates online so you can start planning your hunting trip, contact us today.