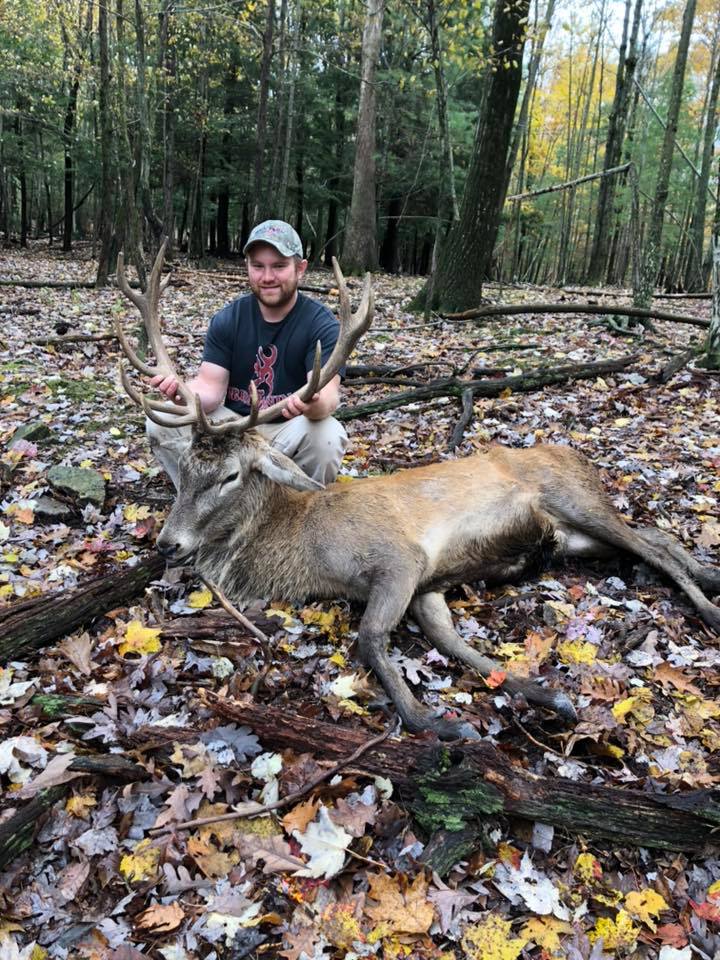 People come from near and far to Tioga Ranch in rural PA in order to hunt all sorts of animals, including red stag deer. They like that Tioga's red stag hunts include lodging and meals as well as skinning and quartering. Guided hunts are available. Groups/parties of 6 or more hunters can get a discounted rate.
Red Coats and Six-Point Antlers
So, if you think about deer, what color comes to mind? Most times, people think tan or brown, right? But there are red-colored deer known for their shaded red coats and six-point antlers. These are quite majestic creatures, well-proportioned and symbols of strength and virility.
Red stag deer probably started out in Europe, but then got introduced elsewhere, like Britain and the United States as time progressed. Known to mate between September and November, their "rut" season usually results in new births come late May or early June of the next year.
Red Stag Are a Prized Trophy Animal
Red stag deer can get huge! We're talking 350 to 530 pounds huge, and up to 98 inches long. It's no wonder they're a prized trophy animal. That said, good luck shooting them– they've got great eyesight, hearing and a keen sense of smell. They are very alert animals unlike some others. Look for them in thicker bush or higher ground. With their long necks and legs, and a graceful head, when you see one in the wild it's a sight to behold.
Tioga Ranch's red stag deer hunting season takes place between August and November, so now's a good time to plan your hunting trip by calling 570-835-5341. September and October are definitely key months to shoot them– during the height of the rut! Keep in mind their coat tends to turn from red in the summer months to a more gray color in the Fall months. They're growing their winter coat, which is longer and rougher than their summer one.