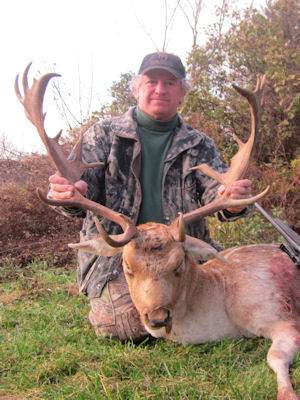 Without question, it has been a trying year for Americans and the world as we deal with the effects of a global pandemic. The pandemic has affected all things, including hunting. With that in my mind, what are some of the changes we can expect in regards to hunting in 2020?
A Proliferation of New Hunters
The pandemic and multi state shutdown gave people a lot of downtime, and for those who were cooped up indoors in colder climates, a yearning to be back outside. As such, it seems like there will be more first time hunters this year than most as people look for a fun, healthy, outdoor activity that provides some excitement, exercise and fresh air. What's more, people could be fearful of future meat shortages or look for creative ways to save money, and one such way could be going hunting and stocking your freezer full of delicious meat.
More Guided Hunts
What's more, between more novice hunters out in the field and the need for some to want to be able to hunt without having to worry about social distancing rules, you may see more and more people turn to a guided hunt on private land, rather than going to a public spot, which could be filled with others, especially with the number of people hunting this year on the rise.
More Incentive to Do What You Love
More than anything else, this year has taught it's vital to do what we love with the people we love. For hunters, there is nothing better than being in the woods with your family and/or hunting buddies. Life is short; enjoy the things you love doing!
If you're interested in guided hunts in Pennsylvania, contact Tioga Boar Hunting today.