At Tioga Boar Hunting, we have a wide range of different unique and exotic animals available for your hunting pleasure. One of the most exciting animals we have is the Spanish goat. Spanish goats are one of the more uncommon hunting animals, but how much do you know about where they came from? Let's take a closer look at the history of the Spanish goat to help you better understand this majestic animal.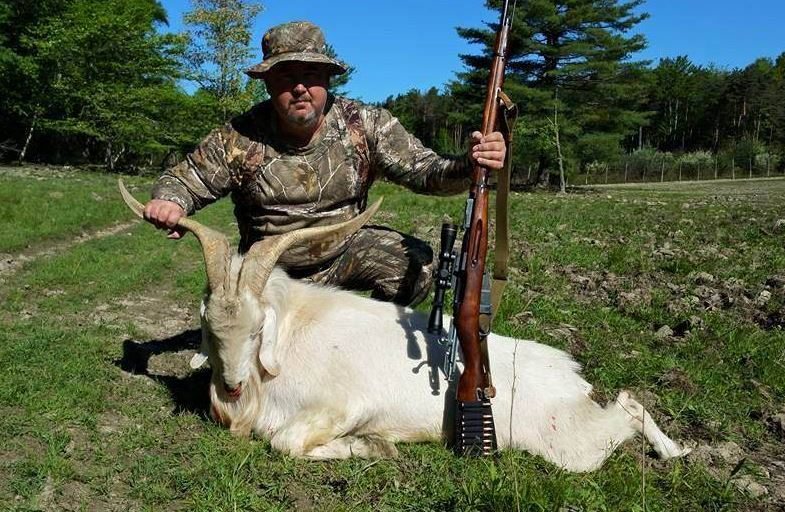 Spanish goats have been around the Americas for centuries, with the earliest known presence of the animal being in the 1500s when the goats were taken from Spain and brought to the Caribbean Islands before finally arriving in what would become the United States.
The goats originally brought over are believed to be a Mediterranean stock that has since gone extinct, but within a few generations, those initial goats soon evolved into the Spanish goats that we know today, according to The Livestock Conservancy. The goats were very well received in the U.S. because of their dependable source of meat, milk and hides.
Another significant advantage of this breed was their meat. This wasn't because goat meat was more desirable than beef or other meats, but instead because they were easy to raise for meat production. This made it much simpler to maintain a supply of fresh meat while simultaneously freeing up cattle for labor in the fields and transportation.
Spanish goats are very resilient and able to survive in a varied number of climates, meaning they have no difficulties with live here at Tioga Boar Ranch. Our Spanish goats usually range in size from 50 to 200 pounds and have horns that generally range from 18 to 36 inches in length.
At Tioga Boar Hunting we are proud to offer our Spanish goat hunting options to our customers. Ideal for new hunters and those looking for an easier hunt, these goats are a fan favorite and add a subtle flair to any hunting collection. With their distinctive coloring and large horns, they also make great trophy mounts. To learn more about scheduling a hunt, fill out a form online now or call us at 570-835-5341 today.