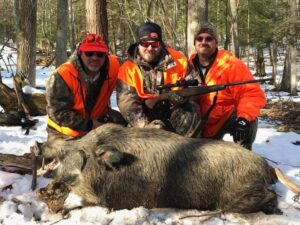 There are many benefits to using hunting guide while on the prowl for a trophy. A guide can help give you a lay of the land and bring you up speed as far as the best techniques to use to hunt certain types of game. Nevertheless, before you agree to work with a specific guide, there are some things you should ask. Here are questions to ask a hunting guide prior to booking a hunt with him or her.
What will a normal day of hunting be like with you?
When speaking with a hunting guide for the first time, you want to get a sense of what a hunt will be like with him or her. Will you hunt all day or just for half the day? Will you take a break at some point for lunch? How far will you travel and will transportation be provided? You want to know exactly what you should expect during your planned hunt.
What type of terrain will we encounter?
If you aren't able to hunt on certain terrain or if you would just prefer not to, you should make sure to ask what the land will be like during your hunt. You want to do this to avoid showing up for your hunt only to realize that you're not cut out to make it across the terrain.
What gear will I need to bring along with me?
There are some hunting guides who will provide you with more gear than others. In some cases, you won't have to pack up much at all for your hunt. In others, you'll be expected to bring everything you could possibly want or need along with you. Your guide should be able to break it down for you.
Do you offer lodging options for hunters?
If you're going to travel a long distance to hunt, you will need somewhere to stay. You should ask your guide if he or she offers lodging options or if you'll be responsible for finding someplace to sleep at night on your own. You should also inquire about meals and see if any will be provided for you.
Tioga Boar Hunting would be happy to answer any questions you have about hunting with one of our guides. Call us at 570-835-5341 today to hear about the different hunts we offer.