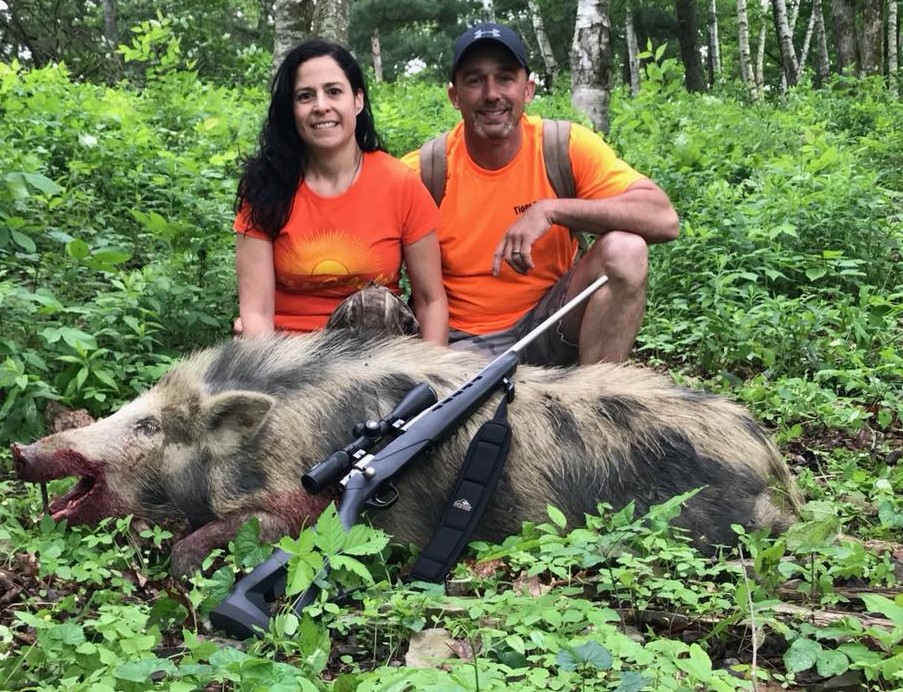 The summer months are nearly upon us and with them will come long days spent hunting. But that summer heat adds an extra challenge for any hunter. It's important to prepare now to ensure the warm weather does not get the best of you when it comes time to head out into the woods this summer. Follow the below tips to get the most out of your hunts in the warmer months.
Dress Appropriately
Now is the time to pack the wool and thermals away for a few months. Look to wear more lightweight and breathable clothes and cotton socks. A lot of hunting boots are meant to allow you feet to withstand hours in frigid temperatures. In the summer, try to find something a little lighter than that.
Stay Hydrated
While a pre-dawn rise may make coffee seem appealing, it's important to bring water along as well. Whether you keep it in a canteen or a bottle, water will prevent dehydration, which can easily occur after hours spent under the hot sun.
Bring Mosquito Repellent
Few things are more annoying in warm weather than having to constantly swat at mosquitos. And no one wants to return from a hunt itching all over from several bites. Bringing a mosquito repellent along with you prevents both problems. Some repellents, such as Thermacell, are scientifically proven to keep bugs away.
Don't Forget to Mask Your Scent
Some animals can smell you before you even see them. It's important to mask you scent so they don't know you're coming. This is especially important in the summer when sweat and perspiration are much more of a factor. You can do this by buying certain types of clothes and hygiene products that advertise their ability to hide your natural smell.
Pick the Right Time
A perk of hunting in the summer is the sun comes up far earlier than it does at other times of year. Use that advantage by getting out early before it gets too hot. It's also wise to try to plan your hunt ahead of a storm front, when it's more likely to be chilly.
If you're interested in a memorable hunting experience this summer, look no further than Tioga Ranch. Call 570-835-5341 to get more information about guided hunting opportunities.