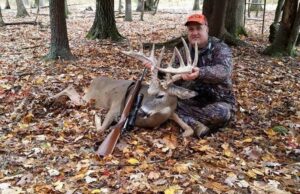 The most dominant species of deer in the United States is the whitetail deer. In addition to their expansive population whitetail deer have integrated pretty seamlessly with human society. With our constant expansion and development, this common deer has grown accustomed to living near humans. In many places, it is not uncommon to walk outside and see a family of whitetail deer strolling across your lawn.
If you're taking a cross-country road trip, there is no doubt you will see plenty of whitetails, but oddly enough, this predominant breed of deer is only the top hooved animal in the eastern United States. As Mother Earth News points out, there is a second deer species that runs the show out west and regional subspecies that are more common in different areas.
For example, in the Southwest and Florida Keys, two other smaller deer species – cousins of whitetails – are common. Out west, the situation changes again and whitetails are nearly completely absent from California, Nevada and Utah, according to a map available from Whitetails Unlimited. Instead, the western states are home to mule deer – the other truly native species on the continent – and the subspecies, blacktail deer. The population numbers for these deer are nowhere near the unprecedented overall population of whitetail deer, however.
If you are a hunter and enjoy big game, Tioga Boar Hunting Ranch is the place for you. We are a private hunting farm in Pennsylvania and offer some truly remarkable bucks and does. Our offer hunting retreat offers comfortable lodgings as well, including three meals and plenty of space for your whole family or hunting party. Our whitetail hunts are very popular and are in prime season from the end of August through mid-December, and for those looking for something a little different, our European fallow deer hunts give you a chance to see some remarkable bucks that you won't find in the wile.
Enjoy the great outdoors, the thrill of the hunt, and a comfortable retreat with people you care about at Tioga Boar Hunting. Book your hunting trip – a great holiday gift for the avid hunter – by calling us today at 570-835-5341.