It's time to talk about some changes to Pennsylvania deer hunting this year.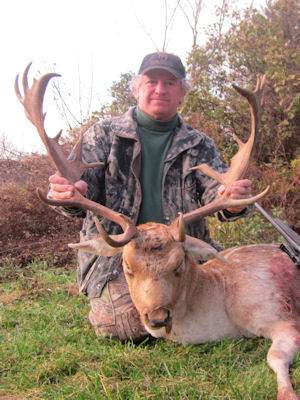 Unfortunately, CWD (Chronic Wasting Disease) is still spreading across the country. CWD can take over a year for symptoms to show… like drastic weight loss, stumbling, and listlessness. It's fatal to animals and there are no treatments or vaccines. Therefore, Pennsylvania is stepping up its CWD rules and regulations in order to help curb the expansion of the disease. Hunters are now prohibited from bringing back high-risk parts from deer and other cervids like elk or moose harvested in any state or Canadian province. In previous years, this regulation only applied to cervids harvested in states where CWD had been detected. Also, there's a transportation ban on moving high-risk parts from the part of PA's Disease Management Area 2 known as the Established Area (where CWD is considered established). Basically, the powers-that-be don't want high-risk carcass parts spreading CWD.
In other news, this year Pennsylvania will offer concurrent hunting of antlered and antlerless deer statewide during the state's firearms deer season which runs Nov. 27 – Dec. 11.
Tioga Ranch offers guided deer and big game hunts on hundreds of acres of the best hunting lands in the East. As a hunting preserve, Tioga Ranch is a unique place where you're able to hunt a wide variety of animals, including buffalo, rocky mountain rams, black hawaiians, boars, corsicans, fallow deer, red stags, sika, whitetails and turkeys, among others.
Best of all, these are guided hunts, so you're not alone. You've got the expertise of experienced guides to help you find and get your prey. Plus, the folks at Tioga Ranch keep up-to-date on rules and regulations that need to be followed, and can answer questions about your concerns. Please call Tioga Ranch at 570-835-5341 to ask about guided hunts this Fall in rural PA.